BEGINNER SET 【A】 (Full) ※~185cm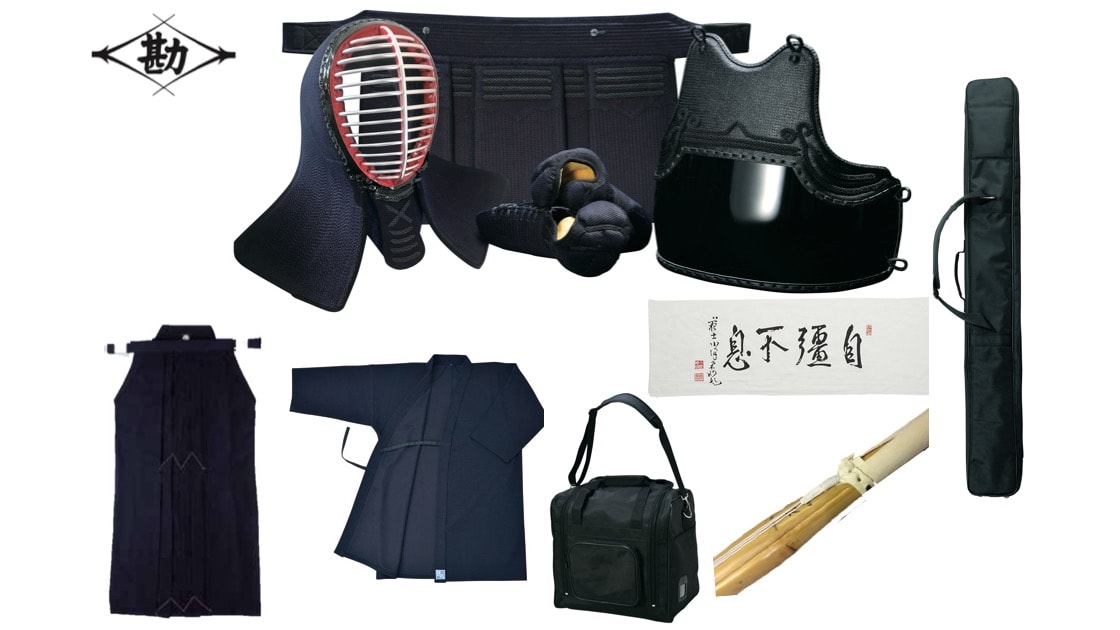 BEGINNER SET 【A】 (Full) ※~185cm
The "Limited to those who are 185 cm or smaller" full-set for beginners.
※This set is for those who are 185 cm tall or shorter.
※You can find sets for larger sizes 【HERE】
【Product code: 12_35】
From MATSUKAN KOGYO
sale
THEME
A complete full set of equipment that guarantees that you can start kendo as long as you have these items.
Despite being a beginner's set, all items are high-quality and made by Japanese manufacturers.
INCLUSION
・Bogu Set (6mm pitch)
・Kendo-Gi (Antibacterial Jersey)
・Hakama (Tetron Polyester)
・1 Shinai (Selectable Length 3.6~3.9)
・Shinai Bag (~3 Shinai With 1 Bokuto)
・Bogu Bag
・Tenugui ("自彊不息 / Jigyo Yamazu")
・Tsuba & Tsubadome
Notification
・It is also possible to request sizes using the "ORDER SHEET".
If you will be requesting sizes, please do not fill out your size in the form.
Instead, please download the Hearing Sheet from the link below and attach it to your email.
E-MAIL: info@kendopark.jp
・Because the items in the set are pre-set,
those who wish to order items in bigger sizes must order those items separately. This will require additional costs.
(Standard size: individuals who are 185 cm tall and of average stature or smaller)
・You can find sets for larger sizes 【HERE】 (requires approximately 2 months for delivery)
・Please send us your size so that we can determine if you fit the requirements for the larger size set.
If you have any concerns, please contact us before purchasing.
・Those who wish to purchase more than 2 sets in bulk may be eligible for discounts.
Please contact us using the information below.