【艶舞 -ENNBU】(for female / Madake / koto)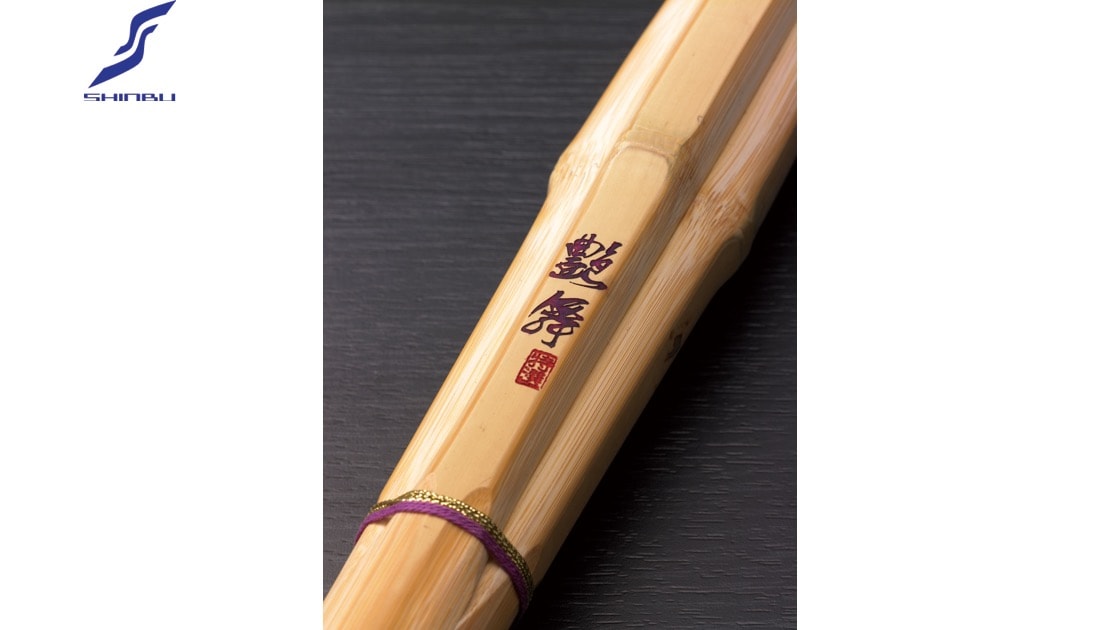 【艶舞 -ENNBU】(for female / Madake / koto)
・SG-standard
・Using Madake (Phyllostachys bambsoides)
・Round shaped handle (hilt)
・Koto type for female
・In size of 39 for female
・As bamboo only / fully furnished
・Selectable hilt leather type
・Volume discount available
【Product code: M1F-W】
From SHINBU SHOJI
sale
SHORT OVERALL REVIEW
Koto type shinai made of Madeke, which is rare for shinai for female.
This product is SG-standard. Please see (http://www.sg-mark.org/KIJUN/S0114-01.pdf) for information about SG-standard of shinai.
The handle (hilt) is the round shape, 26mm in diameter in both size 38 and 39.
The type of the handle leather is selectable. You can choose the type from (a) 床柄革: toko-type (normal) / (b) 床柄革吟風: toko-type (gin-style) / (c) 床柄革三つ折W: toko-type (three-hold & double) (Please see the images).
The shinai is available in size of 38 and 39 for female. It comes both fully furnished or as bamboo only.
If you purchase more than 5, a volume discount is applicable. Please contact us directly if you wish (info@kendopark.jp).
※In principle, the color of bowstring of a fully furnished product is white. If you'd like a different color, please fill in the 'other desiring' column. In that case, the delivery date and the amount of payment might differ depending your order.
DESIGN SPEC SUMMARY
Product Category: Shinai
Material: Madake (Phyllostachys bambsoides)