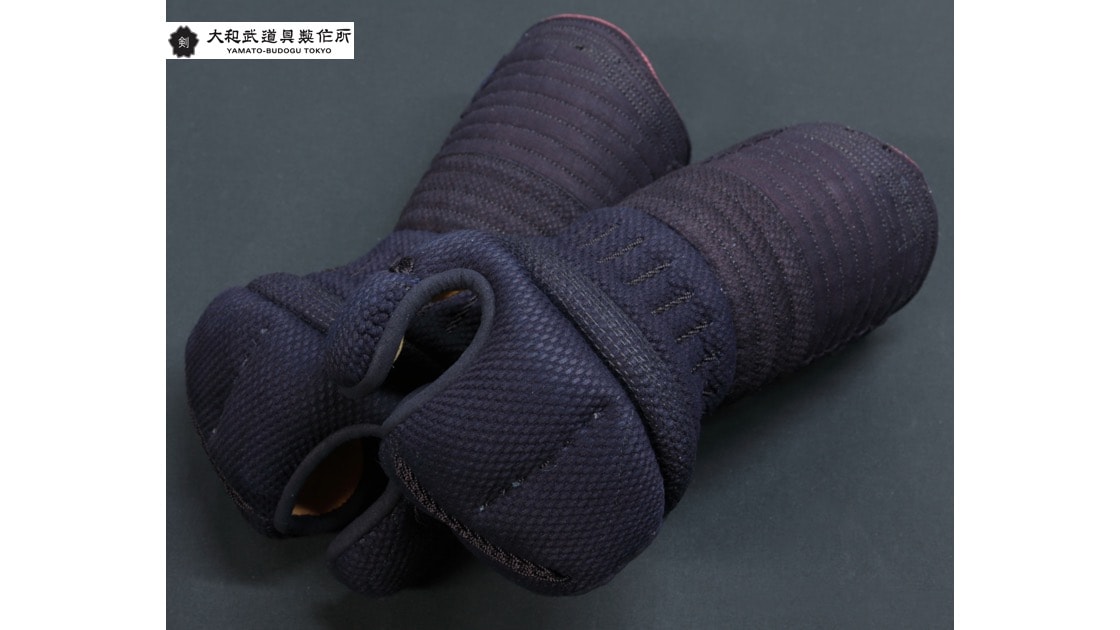 HEKI (Kote)
Heki is design to give it protection, durability and aesthetic with confidence.
・10mm pitch
【Product code: 14_11】
From YAMATO-BUDOGU TOKYO
THEME
Heki (碧) like the sapphire is a bogu design to give it user protection, durability and aesthetic with confidence. The bogu gives top class protection for users from unnecessary pain and adds more functionality to increase comfort, durability and higher customizability for the user to part take and shaping the bogu they dream. In the hand of mastercraftsman like Ito-san, traditional design is combine with new interesting material and ideas where high level of ergonomics and easy to use can be achieved without sacrificing its protective function and capability. 100% MADE IN JAPAN.
DESIGN SPEC SUMMARY
・10mm pitch
・Orizashi
・Tenouchi (deer skin/synthetic)
・1-dan kera
・Synthetic Herikawa
・I-leather urabari
SHORT OVERALL REVIEW ON KOTE
Heki (Kote) offers superb protection and great function. Its structurally strong, long, and thick kotebuton protects the user from hard hits effectively. Its asymmetrical kote design allows superb stuffing of deer fur and polyester on right kote fingertips, wrist and kera protects from misblows during simultaneous hits. I-leather urabari is used to further reduce wear and tear from frequent usage, absorb sweat faster and dry faster. Hence it is suited for practice, grading and competition. The overall design shows it is best for daily practice. A great Kote for beginner, experienced player, and female kendoka. Works well as a primary or secondary set. Its strong structure, thickness and elasticity is very well suited for people who frequently practice with hard-hitters.
However, the length of kotebuton and its whole weight might not be suitable for competitive kendo player that prefer smaller target area and lighter weight for speed. The use of mix deer fur and polyester stuffing means that it requires time for the kote to fully mold into the user's shape.