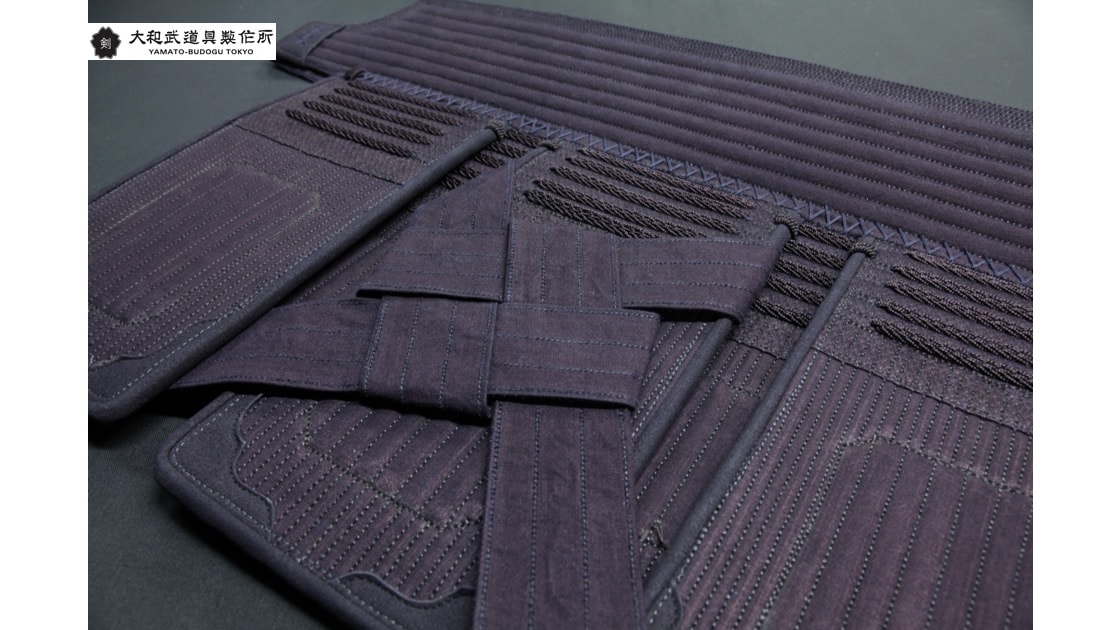 HEKI (Tare)
Heki is design to give it protection, durability and aesthetic with confidence.
・10mm pitch
【Product code: 14_12】
From YAMATO-BUDOGU TOKYO

THEME
Heki (碧) like the sapphire is a bogu design to give it user protection, durability and aesthetic with confidence. The bogu gives top class protection for users from unnecessary pain and adds more functionality to increase comfort, durability and higher customizability for the user to part take and shaping the bogu they dream. In the hand of mastercraftsman like Ito-san, traditional design is combine with new interesting material and ideas where high level of ergonomics and easy to use can be achieved without sacrificing its protective function and capability. MADE IN JAPAN.
DESIGN SPEC SUMMARY
・10mm pitch
・Orizashi
・5 dan Kazari
・I-leather kadokawa & herikawa
・Gunome-zashi
SHORT OVERALL REVIEW ON TARE
Heki (Tare) offers superb protection and function. Thick and elastic Haraobi and the gunomezashi on the thick odare tarebuton protects the user from do misblows. To reduce repairs and increase durability, the tare toji is design in a unique way used only by Yamato-budogu. The 5-dan kazari is stitched in a way to create bumps identical to men to absorb shinai impact. Hence, it is great for practice, competition and grading. It is a great tare for beginner kendoka, advanced kendoka and also practical as a primary or secondary set.
However, the tare is slightly heavier and might not be suitable for competitive kendo player that prefer for lighter equipment.