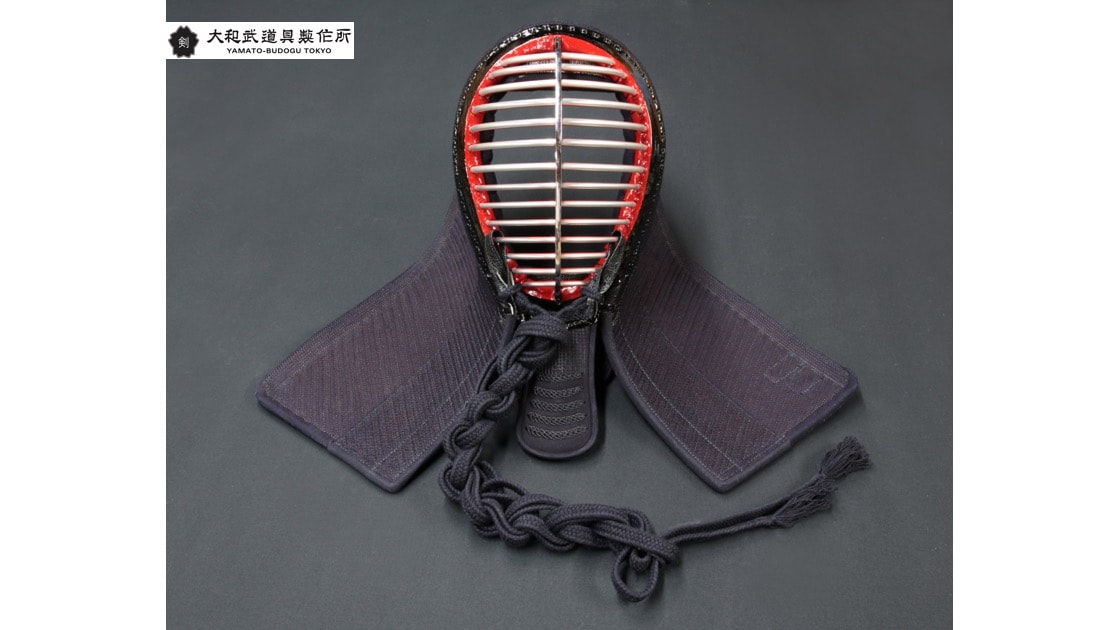 SOU (Men)
SOU is traditional design and foremost a protective equipment.
・10mm pitch
【Product code: 14_10】
From YAMATO-BUDOGU TOKYO
sale
THEME
Sou means a greenish blue color like the blue sky in spring that symbolize an earnest spirit and mystery. It is a bogu design following the traditional design and idea of bogu as first and foremost a protective equipment. In the hand of mastercraftsman like Ito-san, traditional design is given new breath of life where high level of ergonomics and easy to use can be achieved without sacrificing its protective function and capability. 100% MADE IN JAPAN.
DESIGN SPEC SUMMARY
・10mm pitch
・Orizashi, #8000
・W/O Kazari
・Duralumin (Mengane)
・Nanamezashi (Menbuton)
・Nanamezashi with 4-dan kazari (Tsukidare)
・I-leather urakawa
SHORT OVERALL REVIEW ON MEN
Sou (Men) offers superb protection and good function. Its strong structure with thick 10 mm stitches menbuton creates elastic bumps that is good at absorbing impact. Its Duralumin mengane allows good balance between mobility, protection and cost. Its slightly convex tsukidare ensures its strong structure and allows the shinai to stop at tsukidare while its large okubyodare protect from tsuki misblows. Hence, it is great for practice, grading and competition. The overall design shows it is best for practice and as a primary bogu especially for beginners and female kendoka. A good Men for beginners, experienced player and also practical as a secondary set. Its strong structure, thickness and elasticity is very well suited for people who frequently practice with hard-hitters.
However, the strong structure and weight might not fit competitive kendo player that wish for bogu that is soft and ultra-light.