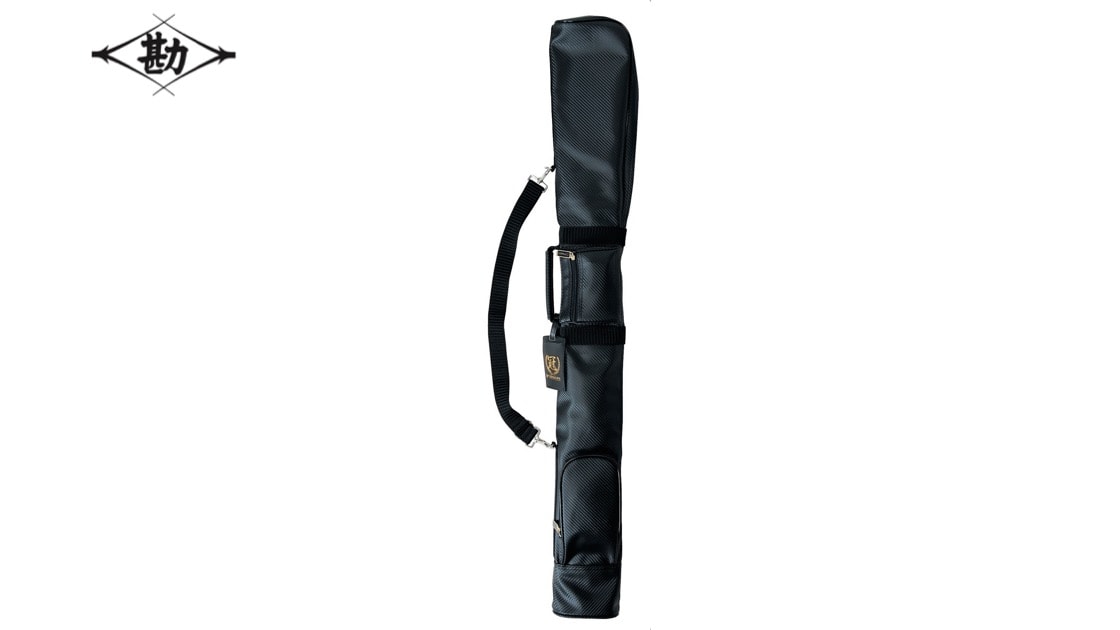 KANMURI SHINAI BAG
'15 WKC Japan national team model shinai bag.
・Selectable color (Gold / Black)
【Product code: 12_30】
From MATSUKAN KOGYO
sale
THEME
Light Shinai bag design for functionality and classy style.
DESIGN SPEC SUMMARY
・Shoulder bag
・Technoleather and polyester
・Length 16cm× Width 8 cm× Height 124cm
・4 Shinai or 3 Shinai with 1 Bokuto
・0.75 kg
・Bottom pocket
・Inner pocket.
・Selectable color (Gold / Black)
SHORT OVERALL REVIEW
The use of technoleather enables the design of strong, durable, water resistant bogu bag. The sole of the shinai bag is made with re-enforced rubber for durability. The bottom pocket can be used to keep equipment for shinai maintenance. While the inner pocket can be used to keep kendo notes and tsuba and tsuba dome. Overall design shows it is great for kendoka of all ages especially adults and older kendo that wish to look modern and classy. Great for people likes to carry it on their shoulder. It's easy to carry, maneuver, light weight and space make it suitable for traveling on the road, trains and airplane.