BUSHU-ICHI DOUBLE LAYER (Cotton)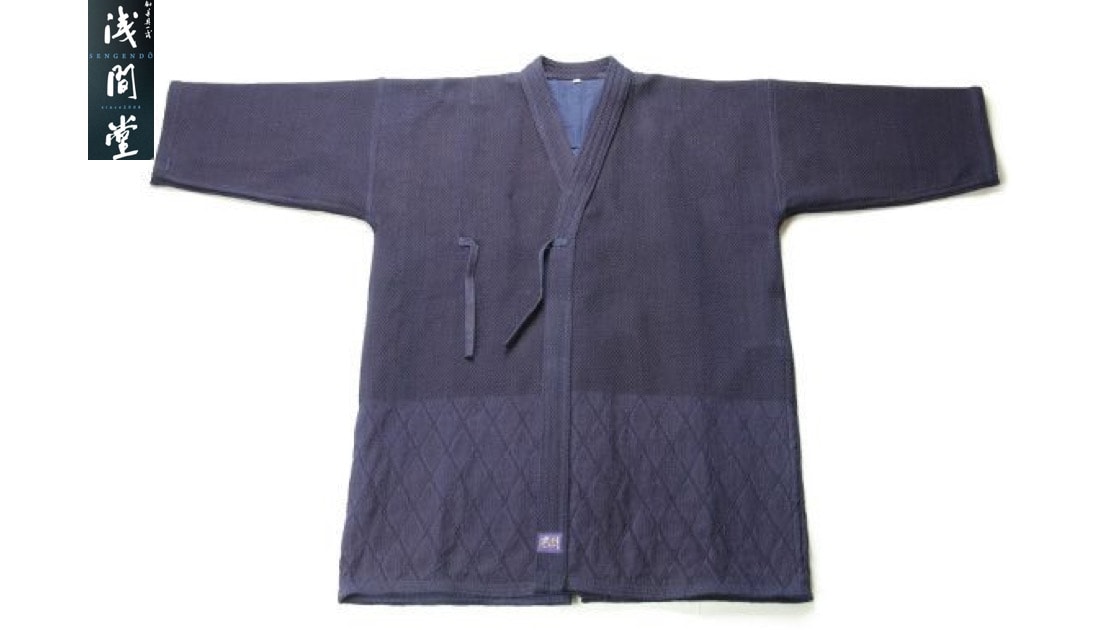 BUSHU-ICHI DOUBLE LAYER (Cotton)
World Class Premium Bushu-Ichi Brand. Two layer aizome kendogi.
※Please refer to sizing chart
【Product code: 17_10】
From SENGENDO
THEME
Bushu two layer aisome kendogi. Aizome or Sei-Aizome is natural indigo dye traditionally use in Japan for its deep, jet black indigo color with anti-bacterial and anti-smell properties.
World Class Premium Bushu-Ichi Brand. Bushu-Ichi products made with naturally weaved Sakizome(=yarn dyeing) threads using shuttle weavers combined with Bushu's unique fabrication process. Items are very limited, it is hard to find, even in Japan.
※ Do squeeze when washing the garment. As the dye will colour will run within the washing machine, please refrain from doing so and instead hand wash.
※The product is made following Japanese size. A slight smaller size of 0.5 size would be suitable for slim body type. While, a slightly 0.5 size larger should be suitable for bulky body type.
DESIGN SPEC SUMMARY
・Two layer aizome kendogi
・Bushu aizome (Indigo dyed) kendogi
・Cotton 100%
・Bushu special dye and weaving
・Please refer to sizing chart below
SHORT OVERALL REVIEW
The two layer aisome cotton keiko neither too thick. Thick enough to offer protection while absorbing sweat effectively. Weaved using Bushu special weaving technique, it offers soft texture and nice weight that the fabric flow naturally giving a smart look. With Bushu original technology, it has managed to create something closed to handstitched kendogi characteristics and texture with this double layered kendo wear. Aisome suppresses the smell of sweat with its anti-bacterial effect.
In Japan, cotton keikogi and hakama is expected to be use during even such as competition, practicing outside (degeiko) and grading. It is said, wearing a nice cotton keikogi and hakama is a sign of respect towards the opponent, and a sign of good grooming. Hence, this keikogi would be suitable not only for daily practice, but even during grading, competition, and Degeiko.