YAICHI (Set)
This bogu shows quality material, beauty and comfort adds traditional bogu.
・1.5 Bu
・Hand stitch
【Product code: 19_06】
From SHOKODO
HOW TO MEASURE AND REQUIRED DATA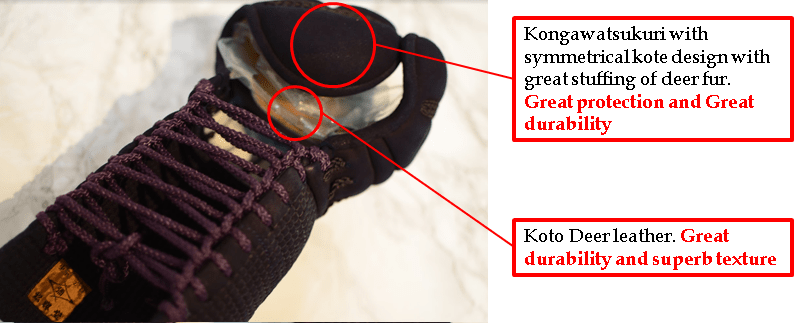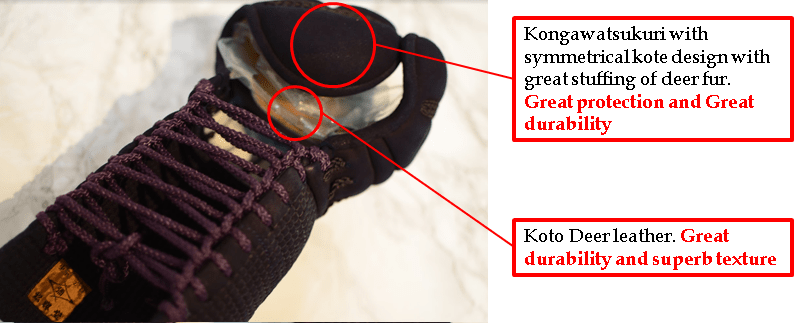 THEME
The bogu was named after the founder of Shokodo. A bogu befitting of the name of a great man who works tirelessly for kendo, and epitome of quality, skill and finesse. This bogu shows what happen when quality material, beauty and comfort adds upon traditional bogu built and upon the idea of protection.
KEY FEATURES
MEN
The long 1.5bu stitching menbuton with kongawaboushi, herikawa with strong structural strength offer superb protection and durability. The menbuton have great thickness and high elasticity gives superb protection. The gunomezashi area gives the men its flap the natural softness, curves and look without compromising protection. The urakawa gives it a distinct look and velvet uchiwa and okubyodare made of velvet will absorb sweat quickly and efficiently.
KOTE
The medium length, great thickness and high number of material in kotebuton with kongawaboushi and its great structural strength ensure superb protection. The deer fur stuffing near the finger tips, kera are superb. The position of the thumb bent inwards gives it great shinai handling.